PRESBYOPIA
Eyestrain won't be a problem anymore
PRESBYOPIA
Is it possible to correct presbyopia? Which is the most desirable method?
On the basis that every case must be taken up and being Pioneer in the application of laser techniques to correct presbyopia, in Oftalmoplus, we know that, currently, the laser results are limited, so more reliable treatments can be carried out.
Which are the options that Oftalmoplus offers to correct presbyopia?
Oftalmoplus has a wide and long experience implementing multifocal lenses that replace crystalline lens successfully. That's why we are able to offer an adapted solution to every single patient.
Will I feel the effect of the surgery immediately? Will my near sightedness be improved?
Absolutely, our patients are astonished at the fast they feel the improvement and can go back to their daily activities.
Does the surgery bring long-lasting benefits?
It definitively does. Of course, it depends on the age and the circumstances of the patient, whether he will have other pathologies in the future; but, the solutions that we carry out have a high satisfaction level among patients.
EYESTRAIN WON'T BE A PROBLEM ANYMORE
SEE LIFE WITH MORE CONFORT
NO GLASSES, NO CONTACT LENSES
Do you want to see the interview with Dr. Joaquim Cabot?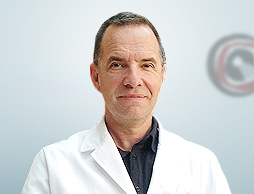 Dr. Joaquim Cabot
Director Médico de Oftalmoplus y de IOCAB
Cirujano oftalmólogo
Visualiza la entrevista realizada al Dr. Joaquim Cabot sobre la presbicia y su tratamiento, en el siguiente vídeo.
CONTACT WITH US 
Report the form information and we will contact you